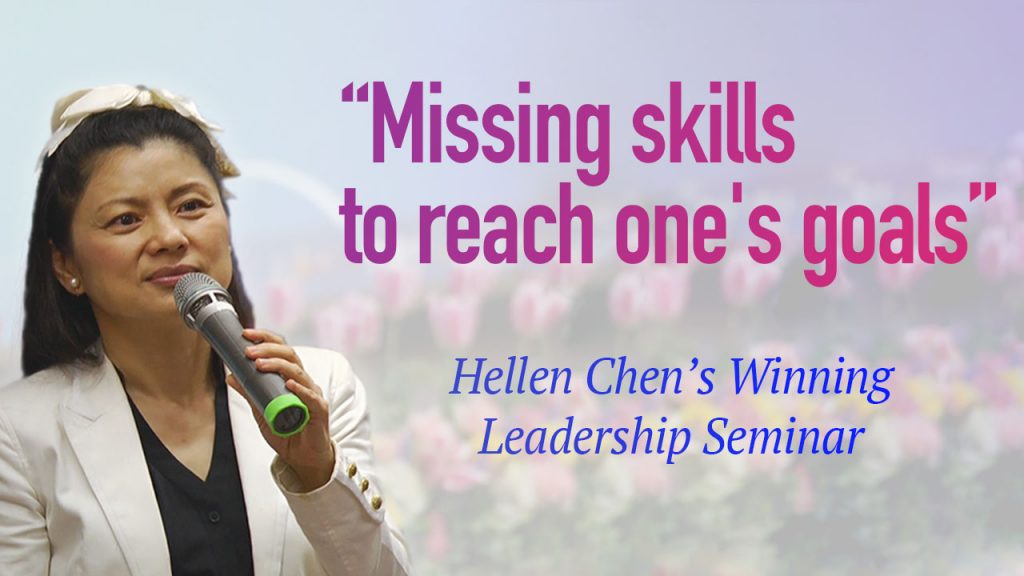 Missing skills to reach one's goals
I have heard many people telling me their goals of what they wish to do, especially at the beginning of the year.

Sometimes 5 to 10 years later, I hear them saying the same goals – whether it is making more money, or losing weight or having better relationships, etc.

After 30 years of coaching business owners and executives, I found that how to CARRY OUT the actions to reach the goals is a skill in itself to be learned!
For e.g., many people like to have relationships that last. But only the minority make it.
Up to 80% of businesses in the US fail in the first 3 years.
Yet, we have no shortage of knowledge – in fact there is such an abundance of knowledge on how to succeed in all fields available in this digital age!
So where does the problem lie?
I created this leadership seminar to help business owners and executives to find the missing gaps in their steps to reach their income and leadership goals: http://consultanthellenchen.com/winning-leadership-seminar
I do believe in the power of goal-setting, and having a clear vision of what we want in life.

However, one also needs to DO the correct steps to reach those goals.
And what are the correct steps for another person, may not be the right ones for you!
Doing nothing or doing a lot (with someone else's steps which do not fit you) all lead to the same result: failed goals. 

Hellen Chen
PS: If you are not sure if this seminar is for you, or simply like to know more how it may relate to your career or business goals, I suggest you to call and talk to my team.
Our phone number: (800) 912-0510
Link to the seminar page: http://consultanthellenchen.com/winning-leadership-seminar