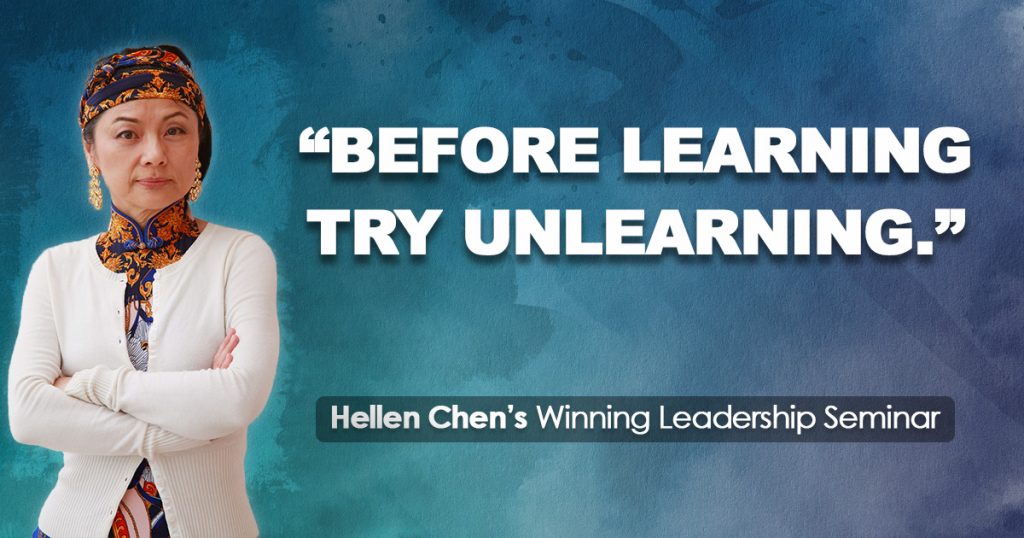 BEFORE LEARNING TRY UNLEARNING
At my seminars and classes, I have often found that people have many false ideas and beliefs which prevent them from learning new concepts.
Thus, "unlearning" those past ideas and beliefs are often more important than trying to cram more new ideas — one never learns in the end, and it becomes a mishmash of more confusing ideas. 
I have worked with a lady who has had a deep-seated belief that there are no possible ways she could have a true relationship. She got into toxic relationships where the partners were abusive and did not care much for her, and continued to do so despite that she was so unhappy in them. 
When I guided her to "unlearn" in relationships, she got into the right relationship and has been happily married for over 6 years. 
Another point is people tend to react on things in their lives that are not serving them.
Have you ever experienced this?
Every area of your life that you come through is good because you are responding to it – not reacting.
What if you become more responsive and less reactive? Will you become happier and more productive? The answer is YES! In fact, you will have more supportive people around you.
On the other hand, it also means getting negative and lazy people out of your life.
Get rid of parasites that take and eat up your time and energy. This frees you up to become more responsive and less reactive. Also, you stop casting pearls before swine. This will make you clearheaded and less confused.
So, the bottom line is:
BEFORE LEARNING TRY UNLEARNING
PS. Attend the Winning Leadership Seminar to empower your life and business. Learn how to become more responsive and less reactive. It will make your life happier!