Hellen Chen's Love-U-Forever Marriage Seminar. 
Saturday January 21 2017
This is the way to open the door to endless possibilities — deepen the satisfaction of your marriage and at the same time improve other areas of life including career, prosperity and health! 

Be one of the few who unlocks the secrets
of a satisfying and deep relationship.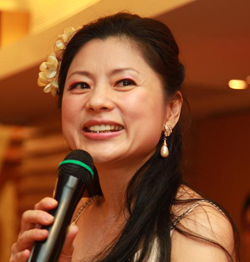 Date: January 21 2017
Seminar Time: 2pm to 5pm 
Doors Open: 9:30am(Workshop will start on time, please arrive early)
Location:  Hilton Hotel,
225 West Valley Blvd San Gabriel, CA 91776
Cost:  $388 ($499 at the door)
Couples: 2x$350 (2x$450 at the door)
This item is available at the drop-down registration menu below:
Seminar Registration
See you at the Hellen Chen's Love Seminar!
Questions?
Call (800)-912-0510
OR
Note: Registration to our seminar is non-refundable. If you could not make it for the event for any reason, your payment will be credited towards our next seminar.