As seen on…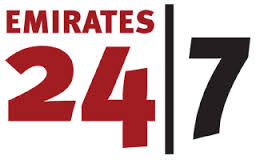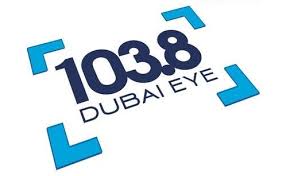 Have Looks, Have Money But No Honey – Career Professionals Who Could Not Settle Down
According to a new report by the University of Virginia National Marriage Project, the age at which men and women marry now has increased since the last 2 decades.
The National newspaper has reported that the average age for marriage in UAE used to be around 20 in the 1970s. Today, most men prefer to marry at age 26 and some like to wait until they reach their thirties.
Hellen Chen, marital expert and bestselling author, whose recent book "The Matchmaker of the Century" became a bestseller in marriage and relationship books, has a first-hand experience with men and women who would like to have children but missed the chances when they were younger.
Having developed the reputation of assisting those who have the least chance to find a right match to actually tie the knot, the unorthodox matchmaker said, "I get approached by men and women who are in their late 30s and 40s and even 50s. They are stable in their career and have the looks and the money. But they could not find a suitable match and many of them would like to have children." said Chen.
Alice H, a media executive who has sought Chen's help, is a typical example of a highly successful professional. She is a dedicated worker at her workplace and has had a few serious relationships yet she has never gotten married. Now reaching 40, she would like to get married and have children. However, despite financial and career stability, she has a hard time settling down.
"I have always have men interested in me in the past. But as I get older, I find out most men I have liked are either married or with someone already. I can't find someone at my level anymore!" said Alice.
An established dentist Dr Ken attended Chen's Love Seminar with the purpose for learning how to find the right match and get married. He would also like to have children. He is good-looking and has been practicing as a dentist for over 20 years.
The one strike against him: he is already in his 50s. The eligible women who would fall in love with this quiet and shy doctor would have to be 10 years or more younger than him to bear children. Yet this doctor is so shy that he could hardly open his mouth to ask any lady out.
In an interview from Los Angeles, Chen talks about the importance learning relationships skills at an early age, "You cannot be 17 years old twice. Timing plays a role in career and it also plays a big role in family. If you have always been shy and don't know how to be charming, this ability won't come to you even when you are older."
About the notion that one is simply "unlucky" to not meet the right person, Chen explains that it is a missing ability, not luck. Chen teaches work professionals how to develop the exact skill to attract the right person.
"We have spent lots of time in learning how to use technologies such as computers, smart phones and the tools of our workplace. However, how much time have we spent on learning about relationships?" Chen posed the question.
"On our deathbeds, we would never regret not having worked that extra day in the office. But we will indeed regret not having worked on more understanding with our loved ones when we could." Chen said.
To bring her message about managing love and relationships, Chen gets on over 200 international media interviews and publications and also actively holds training workshops to teach singles and couples how to improve the quality of love in their life.
Her workshop "Hellen Chen's Love Seminar" to assist working professionals who would like to do well in their relationships but could never find the chance to learn it, will be held in Dubai, Los Angeles, and major cities.
This love workshop is important for those who wish to find success in their relationships as much as their careers.
Chen's love seminar event will be held from Jan 9-12 and Jan 16 to 17 in Dubai.
For more information on the Love Seminar or Ms Hellen Chen, please send your EMAIL HERE.
Receive Your Free Report Here:
What are the 5 Biggest Dating Mistakes That Kills Your Chance of a Lasting Relationship?
90% of dating do not lead to marriage but breakups.
Does a Single have to go through MANY dates
to find the one and only?
Hellen will shed light on the 5 biggest dating mistakes that is stopping you from achieving your dream relationship!
Put an end to useless dating and get smart on love with this report from relationship master Hellen Chen: