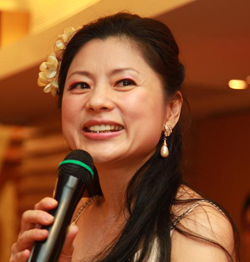 Hellen Chen is an international speaker, best-selling author and management consultant and an authority on the subject of relationships.
As an expert consultant, she has been invited to give her advice on marriages, family and parenting issues, individual empowerment and business success on numerous TV, radio, magazine and newspapers interviews across countries like USA, Spain, United Arabs Emirates, Finland, Taiwan, China, Singapore, India, Japan etc.
Her book on relationships 'The Matchmaker of the Century' was launched on Barnes and Noble last year and subsequently became a best seller: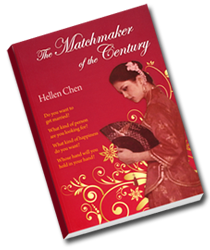 #1 Best Selling book in Love and romance

#1 Best Selling book in Relationships

#1 Best Selling book in Marriage

#1 Best Selling Book in Self-Help

#1 Best Selling Book in Self-Improvement

#1 Best Selling Book in Parenting and Family
Her recent release "Hellen Chen's Love Seminar: The Missing Manual that Makes Your Relationship Last" reached #1 bestselling status in 7 categories on Barnes and Noble: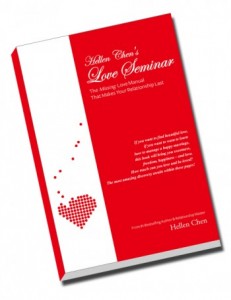 #1 Best Selling book in Marriage
#1 Best Selling book in Dating
#1 Best Selling book in Divorce
#1 Best Selling book in Love and romance
#1 Best Selling book in Relationships
#1 Best Selling Book in Self-Help (Paperback)
#1 Best Selling Book in Parenting and Family
Latest New Book Release
What Schools Don't Teach You:
The 10 Most Important Lessons For Life
These lessons are not taught in school.
And no one will ever teach them to you.
No certificates are awarded for learning these lessons.
But if you don't learn them, you will never graduate LIFE itself.
These lessons are the most important knowledge you should have.
They are worth learning for the rest of your life.
#1 Bestseller in Inspiration
#1 Bestseller in Happiness
#1 Bestseller in Personal Growth and Self-Improvement
#1 Bestseller in Business Life and Skills
As a consultant in management, leadership and human relations, Hellen has also been invited to lecture all over US and Asia helping tens of thousands people obtained simple and workable solutions to otherwise complex life problems.
When asked how she started being known as a "relationship master," Hellen said, "Everywhere I go as a business consultant, whether I am speaking to a group of doctors about managing their practices, or to CEOs about expansion of their businesses, I am always asked different questions about relationships, 'How can I get along better with my spouse?' 'How do I help my children?' 'How do I find a suitable marriage partner?' etc"
"So as you can see, it is hard not to talk about this subject of love and relationship in any corner of the world, regardless of who is the audience." smiled Hellen.
And not only did she lecture all around the globe, she started writing books to satisfy the questions that people have about relationships and about being successful in life.
As of now, Hellen has written 25 books on love, marriages, divorces, extra-marital affairs, how to overcome failures in life, how to create the life one wants, parenting, how to love your parents, how to be successful in the workplace whether as an employee or as a boss and everyday issues that concern the average Joe to the top professionals.
Is that ALL the books that she will write?
Hellen laughs, "I am already working on my next book!"
Hellen has worked often with men and women who had lost faith in relationships, and resistive about marriages and some of them had simply given up or divorced once too many times.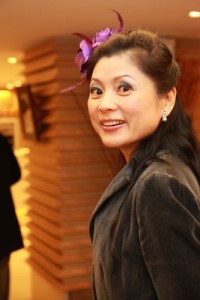 Her stories of transformation of these men and women are so miraculous that it caught the attention of an award-winning director in Taiwan.
Subsequently, the real-life stories of how she helped the couples to transform were made into a full length documentary, starring the matchmaker herself in 'live action.' This documentary "Let's Fall in Love" garnered critical reviews all around the world in major international film festivals.
Note: Hellen's latest documentary "My Father My Mother" on the AL Jazeera Network has been released to an international audience. This documentary is about her own parents' marriage and how despite constant fighting with each other for the last 60 years, and threats of divorce, they managed to stay together – with the help of a persistent daughter.
Hellen met her prince charming more than 20 years ago and has been happily married since then.
Her tireless work in counseling men and women all around the world, and her miraculous work in transforming men and women, making their dreams of a happy lasting marriage come true, has rightly earned her the title of 'Matchmaker of the Century.'
Hellen's interviews and work have been published on over 200 media publications to date in 20 countries. She is a frequent guest on independent and network TV and radio stations like CBS, ABC, FOX, NBC etc.
Ms Hellen Chen can be reached through her
public relations department:
Media Relations
Email: TheInvincibleGroup@gmail.com
Tel: +1-818-366-3710
Website: www.HellenChen.com