As seen on…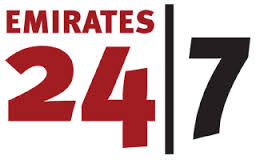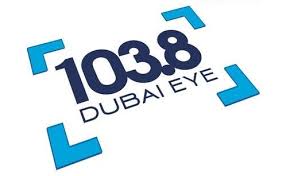 "I wish I didn't work so hard"
— One of the Top Regrets of the Dying
Bronnie Ward, an Australian nurse who has spent time with patients during their last several weeks of life, wrote an article called "the top 5 regrets of the dying" based on the conversations she had with her patients.
After compiling the answers, Ward said that among the most common regrets expressed by the patients were:
 I wish I'd had the courage to live a life true to myself, not the life others expected of me.
I wish I'd had the courage to express my feelings.
I wish I had stayed in touch with my friends.
I wish that I had let myself be happier.
She also wrote about one regret: I wish I didn't work so hard.
This sentiment came from mostly male patients that she has nursed. They missed their children's youth and their partner's companionship. Women also spoke of this regret.
She wrote, "All of the men I nursed deeply regretted spending so much of their lives on the treadmill of a work existence."
Bestselling author and relationship master Hellen Chen agreed, "The deepest regret that I have heard has been men and women missing out on the most important part of life: the quality of their relationship in a marriage and/or with their children. "
Chen, an unorthodox matchmaker – who has been called "The Matchmaker of the Century" — earned her title by working with men and women who have been resistive to step into marriage and then finally convincing them, overcoming their disappointments of the past, to say "I do."
Having match-made for more than 100 singles and reaching hundreds of thousands more with her lectures and international interviews, Chen hears of a common regret right around when men or women are nearing the end of a healthy child-bearing age.
"People come to me when they are forty-some years old and said, 'I have spent the majority of my time with my work. Now I would love to settle down in marriage and have children."  said Chen.
There are also divorcees who would like to get a second or third chance at a lasting relationship but somehow, they could never get around to find the right person anymore.
"There are so many successful career professionals who came to me, from doctors to execs to CEOs. They have everything in their life: money, house,  stable career, talent etc. But all these accomplishments could not replace the void of a close companion to share their success with." Chen added.
"On our deathbeds, we would never regret not having worked that extra day in the office. But we will indeed regret not having worked on more understanding with our loved ones when we could." Chen said.
To bring her message about living life with no regrets to more people, Chen gets on over 200 international media interviews and publications and also actively holds training workshops to teach singles and couples how to improve the quality of love in their life.
Her workshop "Hellen Chen's Love Seminar" — specially to assist working professionals 'with no time,' especially those who has a desire to learn how to improve their love life or family life but could never find the chance to learn it, will be held in Los Angeles, Dubai and Taipei.
Chen said, "Attendees have flown from all around the US and even overseas to attend. This love workshop is important for those who wish to find success in their relationships as much as their careers."
"After all, when we have reached the height of our career, who do we have in our life to share it with? Why not work on this asset — the ability to love and be loved by someone close to you – right now?" smiled Chen.
Chen's next love seminar event will be held on December 27 in Los Angeles and Jan 9, 10, 11 and 12 in Dubai.
For more information on the Love Seminar or Ms Hellen Chen, please send your EMAIL HERE.
Receive Your Free Report Here:
What are the 5 Biggest Dating Mistakes That Kills Your Chance of a Lasting Relationship?
90% of dating do not lead to marriage but breakups.
Does a Single have to go through MANY dates
to find the one and only?
Hellen will shed light on the 5 biggest dating mistakes that is stopping you from achieving your dream relationship!
Put an end to useless dating and get smart on love with this report from relationship master Hellen Chen: