MATCHMAKER OF THE CENTURY
"Contrary to popular belief, marriage is not about the ending nor the death of romance and love."
3-Times Bestselling Author, Relationship Master,
International Speaker Hellen Chen
"Matchmaker of the Century" takes on the subject of marriage in a tough modern world.
Finally You Can Fully Equip Yourself With These "Must Know" Relationship Secrets And Live A Life Of Happiness That You Deserve!
About the Author and Relationship Master Hellen Chen
Hellen Chen's work in family, marriage and personal developments are featured in over 200 media publications in 20 countries including America, Taiwan, China, Spain, India, Finland, United Arab Emirates, etc.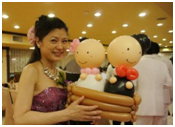 She has worked with top CEOs, business owners, doctors and skilled professionals who would like to make a difference in their relationships with their better halves.
Chen has been a frequent guest on US network radio programs, and TV shows on FOX, CBS, NBC and ABC etc.
As a #1 bestselling author, Hellen has written 26 books so far.  Her most recent English title, "The Matchmaker of the Century," which features real-life stories of couples she has helped, became a best seller on Barnes and Noble in 6 categories:
#1 Best Selling book in Love and Romance
#1 Best Selling book in Relationships
#1 Best Selling book in Marriage
#1 Best Selling Book in Self-Help
#1 Best Selling Book in Self-Improvement
#1 Best Selling Book in Parenting and Family
Dear Hardworking Professionals,
When we were in school, many of us have been taught that academic achievements would get us a secure job and a chance to "make it" in the working world.
Thus the most important lessons have always been academic lessons.
Some of us are encouraged to take lessons to pursue our interests -- whether it is pursuing sports or arts or just developing an entrepreneur mind etc.
After we have stepped into the working world, career usually becomes the most important aspect of our life -- after all, the pressure to make it in most professions is huge.
"Chen shares the biggest secret
to make a relationship lasting and deep..."
-- ABC News
Here are a few questions:
Do you believe that you can have a perfect marriage?
What kind of happiness do you want?
Who are you looking for to be your lifelong partner?
Whose hand will you hold in your hand?
Here is what you will learn:
Why dating actually comes AFTER marriage, not before.
How to gear yourself up for marriage in current society and make it last.
Why families break apart and marriage becomes a 'disposable' item.
Why focusing on whether a potential marriage partner is good-looking or plain, rich or average income is "unproductive?"
"Hellen Chen's seminar makes married couples fall in love deeply all over again..."
-- NBC NEWS
Hellen Chen's Matchmaker of the Century Book is specially tailor-made for successful working professionals to pick up the most important love lessons that they have missed.
You have taken lessons for your profession. Now is the time to take the life-long lessons for being a lover, a husband, a wife and/or a parent!
Hellen Chen's work is featured in over 200 media publications in 20 countries:
Call 800-912-0510 to Learn More About the Love Seminar
What Do Men and Women Say about Hellen Chen's Love Seminar?
"I have been married for 20 years and I have thought passion in marriage is something for the younger couples . I am surprised to find there are so much more degrees of love in my marriage. I am falling in love with my husband all over again!" -- Meg H., Sales Executive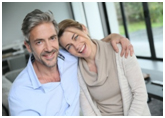 "The skills taught in this event goes beyond marriage. I am able to apply the concepts in my practice and create a deeper trusting relationship with my patients, thus selling more of my services. Attend this event if you want to have both your marriage and your career going well." -- Jake S., Health care professional
"I thought I have done all I could for my family and marriage.  This seminar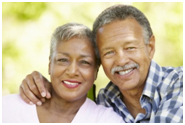 showed me how sacrificing my personal goals was very unnecessary and in fact hurting myself! It took some time but I started to pursue my goals and I am now happier and a better wife and mom!" -- Veronica C., Administrative Executive
"I have gone in and out of relationships hoping to find someone who I can be with for the rest of my life. I did not realize how much time I have wasted until 15 years have gone by. After the seminar, I changed my approach. I am now happily married with a wonderful man. With my husband, we started a new career which allows us to travel and make a 6 figure income." -- Joan H., Business Owner
" When I learned about my wife's infidelity, I was crushed. Hellen helped me went through this crisis and today, I can say my wife and I have such a deep trust and understanding for each other -- this is the relationship we have never dreamt we could have!" -- Matthew C., Director and Producer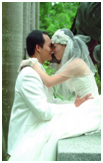 "After my divorce, I have lost hope and could not trust love.  Hellen showed me how to rebuild my confidence and now in my new marriage, I rediscover the strength I have to create the perfect marriage I want. And I would never have to compromise who I am to make this relationship last!"
-- Angel S., Designer
"When my wife passed away, I had felt angry and upset. My children could not come close to me. Hellen's relationship principles helped me get on my feet and gave me the courage to start a new relationship. I found my current partner and it is the best decision I have made." -- Johnson C., Business Owner
"Don't waste time in dating endlessly. This is the biggest lesson I learned from Hellen. Know what you want and go for the ultimate love relationship. It is not that there are no good partners around. The biggest person stopping myself is me!"
-- Susan Y., Nurse