There's A Different Way To Love & Be Happy.
You Just Don't Know About It Yet
Keep Reading To Discover The TRUTH About How You
Can Experience Everlasting Love
Dear Romantic,
Have you ever looked across the dinner table and wondered if it's WORTH IT?
Or asked yourself if the person asleep beside you is FINALLY the one?
Or looked at your friends and questioned WHY THEIR relationships work but yours doesn't?
If these sound like the questions in your head, then there are two things I desperately need to tell you.
LOVE IS REAL.
YOU CAN HAVE THE PERFECT RELATIONSHIP YOU HAVE DREAMED ABOUT.
The clock below is counting down to the moment you'll realize the truth.
[ujicountdown id="Custom" expire="2015/01/16 02:00″ hide="true" url=""]
The Problem With Love Is…
Despite your intentions you can't find the right person to settle down with — the one who has similar goals or that you truly respect.
You're sick and tired of going in and out of relationships, dating apps or being set-up by well-meaning friends.
You are married but your partner and you seem to get too busy with life and don't have time for each other anymore.
Cold war and upsets have drained the relationship.
There is no more love sparks like the first day you fall in love.
Infidelity issues have come up.
You believe you can resolve conflict but just don't know how!
You're having doubts but don't know if they are unfounded.
You don't want another breakup. You want something that last.
You just need a clear-cut answer – is it YES or NO to the relationship!
Living with thoughts like this is like existing in a half world. You can WASTE YOUR WHOLE LIFE in this space.
Not knowing for sure one way or another, not knowing what you really want and as a result, never finding out what true love feels like.
Don't let this happen to you.
Discover How To Experience A LOVE STORY You Can Share With Your Grandchildren.
INTRODUCING…
The TRUE LOVE & HAPPY MARRIAGE Seminar. 
Jan 16th and 17th 2015
This is the way to open the door to love in your life– and your heart. It's for everyone who believes there's something more in this life and it's the 2nd seminar in an exclusive series taught by relationship master Hellen Chen.
This Is Who They're Calling the
"Relationship Master"

Hellen Chen is a multiple time #1 bestselling author and relationship master.
She has written 25 books on family, marriage and personal development and has been featured in over 200 media publications in 20 countries.
She's a highly sought-after performance coach in management, leadership and human relations.
Hellen lectures all over the US and Asia, helping tens of thousands people obtain simple and workable solutions to otherwise complex life problems.
And, she's been happily married for over 25 years.
Hellen Chen's work is featured in over 200 publications
in 20 countries.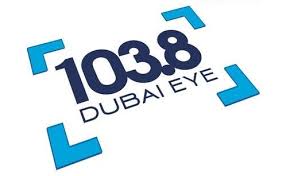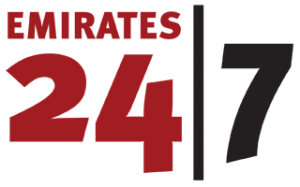 "Hellen Chen spills the secrets on why divorce rates are on the rise…" [Emirates 247 ]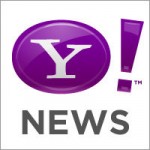 "…brings a fresh new look on marriage in the modern world." — Yahoo News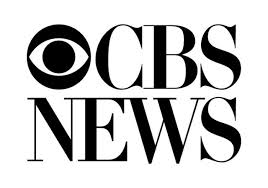 "…sheds light on why modern dating is failing." – CBS News

"…brought together many couples who had been resistive about marriage in the first place.." – Asian Week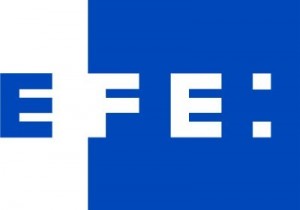 "…in a competitive society where career and work come first, Chen talks about establishing a family as the first step…" – EFE [Largest Spanish News Network]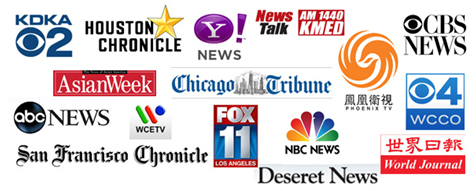 Is spending 2 days worth the chance at being happily ever after?
This ground breaking workshop series will bring about a true shift of heart.
Happily ever after is possible – here are JUST SOME of the things you'll discover.
How to "guarantee" the success of your relationship — no matter who your partner is?
If you are single, how to find your perfect match without wasting your time and energy on wrong dates?
How do you attract the attention and win the heart of someone you love?
How do you know if he or she is the right person for you?
If you are married, how can passion come back to your marriage regardless of how long you have been married?
Money, looks, social status — what really matter in a relationship?
Break up or break through: when should you end a relationship and when should you persist?
Infidelity issues – if your partner has cheated or you have cheated, is separation the inevitable ending?
Having disagreements on money, children etc? Learn how to resolve without creating more upsets!
How to make your relationship boost your career – not hold it back.
How to stop the pain and transience of bad relationships.
How to avoid the grief of another breakup.
Learn what it's REALLY GOING TO TAKE to make your relationship work!
This Seminar Will Change
The Way You Love.
With 10 years of experience lecturing in 3 continents, Hellen's goal is to help each attendee find an answer to their individual problem.
Here's what people have been saying…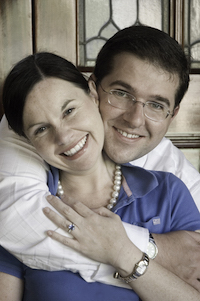 "I was approaching past 40 in age and yet I could not get settled down with marriage. After taking Hellen's course, I found the stops that were holding me back! I found my true love and he was the best thing that happen to me!" Joan H – Advertising Executive
"I did not want to lose my lifestyle and freedom because of marriage. Hellen showed me how much I get to GAIN because of marriage. Until today, I can say my marriage is the best thing that ever happened to me." — Henry G, Management Consultant.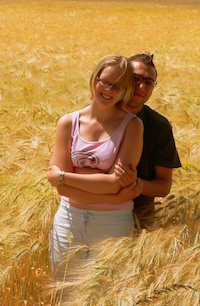 "I was married for 20 years and have 3 wonderful daughters. But little did I know that I was no longer that romantic with my wife anymore. We got busy with raising children and no longer pay attention to each other. Hellen showed me how I could create the passion in my relationship. Now my wife and I feel just like the first time we fell in love. Don't think that marriage means no more romance. Hellen will show you how to rekindle love!" — Hank H, CEO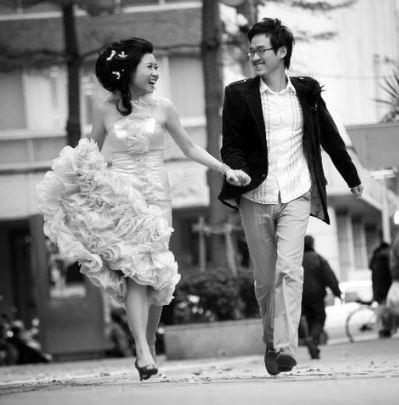 "I've dated 3 ladies in over a period of 10 years. After spending much time and energy with these potential partners, I could not settle down with any one of them. I was emotionally drained! Hellen pinpointed the exact mistakes I have made and showed me the right way to find my one and only. I was shock to find out how I had wasted time and yes, even money to date and going further and further away from my marriage goals! Well, with Hellen's guidance, I got smarter this time. I found my one and only — my current wife within a short while. Now my wife and I are proud parents of 2 little boys. I love my family — I cannot thank Hellen for making my dream of a family come true! " — Davis C. Administrator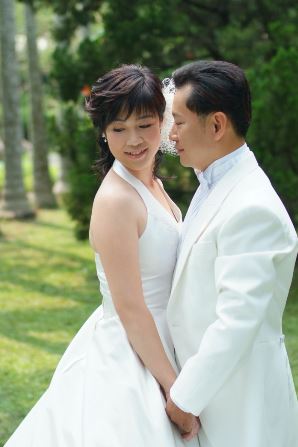 "My marriage fell apart when my husband fell in love with someone else. I was totally devastated. Hellen taught me how to stand up and rebuild my life. This process took a long time for me. I am happy to say that I am now enjoying a second marriage and a deeper relationship with my daughter. And amazingly, I have resolved all conflicts with my ex-husband and we have just attended our daughter's wedding together.  Don't let adversities hold you back. Hellen is the best teacher there is to learn how to turn adversities into the strength to build a better life!" — Irene C, Sales Executive. 
"After 2 failed marriages, I had lost hope in finding love. I had believed there were no partner out there that could be with me. Hellen helped me to get on track and regain my confidence. She showed me that real courage comes from not blaming but taking responsibilities to make life better for myself. I am now happily married for 7 years with my Prince Charming and has 2 lovely children." — Sandy W, Counselor
Be one of the few who unlocks the secrets of ever lasting love.
This is a limited-seating event.
We would love to accommodate everyone but we simply can't. It's not too late to get the love life you have been wishing for!
So please join us…
Date: Jan 16 & 17
Seminar Time: 2:00PM-5:00PM
Doors Open: 1:30PM (Workshop will start on time, please arrive early)
Location: Miracles Wellness Center,
306 Icon Tower, Tecom, Dubai, United Arab Emirates
Cost:  899 AED/Day
You can purchase a 1-day ticket as an option:
1-Day Ticket: 1299AED/Day
Here's the FAQ SECTION – Because I know you'll have some questions!
1) My partner does not like to come to such events. How can I convince him/her to come?
Don't try to do that. Attend the event yourself and see what YOU can do to help both of you. If your intention is to try to change another person, you will be disappointed and lose. Attend this event because YOU want to improve and change. This attitude will put you in control!
2)  I have failed many times in relationships. I don't think I am suitable to get into any relationship.
Don't give up. Deep inside your heart, we know you like to have a loving and lasting relationship. You are simply missing some tools to get to what you want. Come and join us at the seminar. Don't let the missing tools stop you from gaining a lifetime of happiness!
3) My situation is very special. I don't think this event can help.
Try and communicate your special situation to us. If we don't think we can help, we will be the first one to tell you too. We want you to get the best out of this event. Please write us HERE.
4) I have more questions which are not covered here.
Great! We welcome your inquiries. Call us at 1-800-912-0510 or simply write us HERE.
So Don't Wait – Do It Now – It's Easier Than You Think To Experience The Love Story You Have Ever Dreamed About
Note: Registration to our seminar is non-refundable. If you could not make it for the event for any reason, your payment will be credited towards our next seminar.